Surgical treatment techniques
More than 12,000 complicated operations for tumors of head and neck, breast, lung, esophagus, stomach, large intestine and rectum, urogenital organs, bones and soft tissues are annually performed in twenty excellently equipped operating rooms.
Video-assisted, plastic, reconstructive, organ-sparing and simultaneous operations are widely employed. Complicated surgical interventions are performed with effective anesthesia.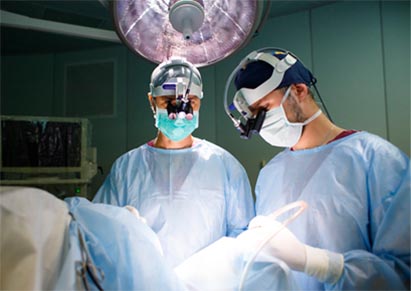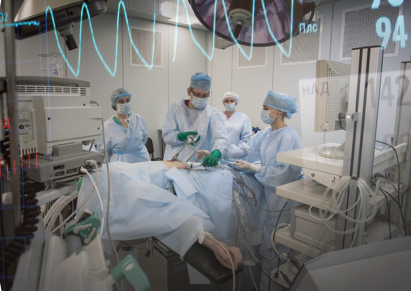 The surgeons of N.N. Alexandrov national cancer Centre utilize the whole potential of the national and global oncology science and practice. We perform surgical interventions in all sites using mini-invasive accesses (laparoscopy, thoracoscopy), organ-sparing, combined, simultaneous (in case of concurrent cardiovascular and tumor diseases), plastic and reconstructive operations.
Owing to developing and adopting simultaneous operations in patients with concurrent diseases tumor and cardiovascular disorder) previously untreated a chance for recovery from the both illnesses has emerged. Two surgeries are performed under one anesthesia: first-tumor ablation, second -correction of a cardiovascular abnormality.
For disseminated pleural involvement, including mesothelioma, combination treatment using thermochemotherapy is conducted
Stereotactic radiosurgery with Gamma-Knife machine
Stereotactic radiosurgery of brain tumors delivering a large radiation dose to a target for one fraction (treatment). Despite its name, stereotactic radiosurgery is not a surgical procedure. The technique implies highly precise delivering a large ionizing radiation dose tumor, avoiding the adjacent normal tissues.
Radiosurgical treatment is an important alternative to open surgical interventions, especially for patients unable to tolerate surgery. Stereotactic irradiation is also feasible for tumors neighboring the vital regions of the brain or for sites difficult of surgeon`s access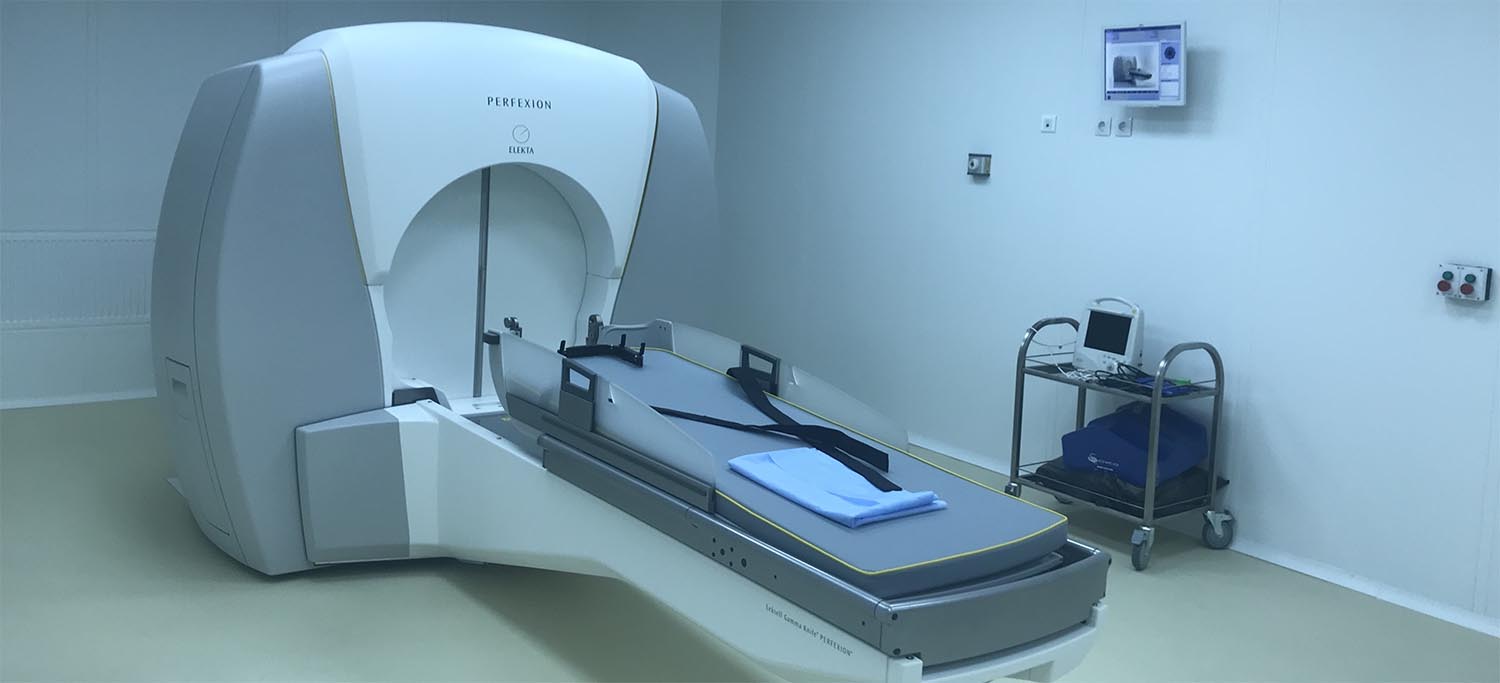 Currently, there are more than 350 Gamma-knife machines. Throughout the world; according to some estimates, this technology was used in the treatment of more than 1,000000 patients
N.N. Alexandrov National Cancer Centre provides radiosurgery with the up-to -date «Leksell Gamma Knife Perfexion» (Electa) radiotherapy system installed in 2017.
The procedure is performed under local anesthesia, the treatment may be carried out in both in patients and outpatient settings during one workday.
The radiosurgery treatment consists of 4 stages:
Fixation of the navigation frame performed under local anesthesia and accompanied with no manifested sensation of pain.
Navigation magnetic resonance imaging if needed, computed tomography or direct angiography).
Radiation planning
Radiation treatment with Leksell Gamma knife Perfixion (Electa) machine , its duration varying from several dozens of minutes to some hours depending on the case complicacy.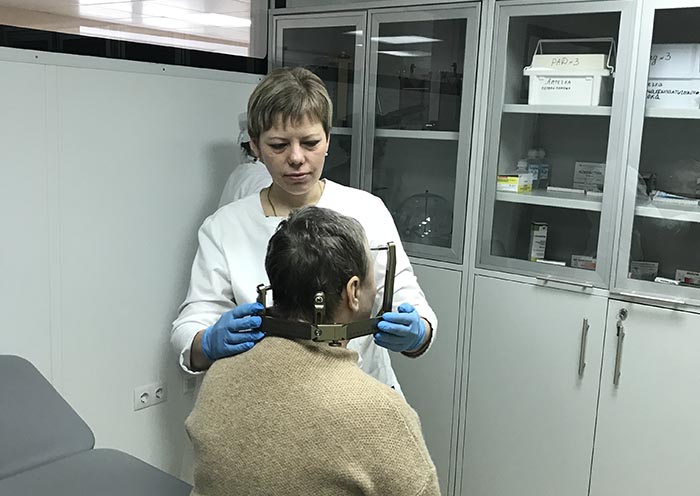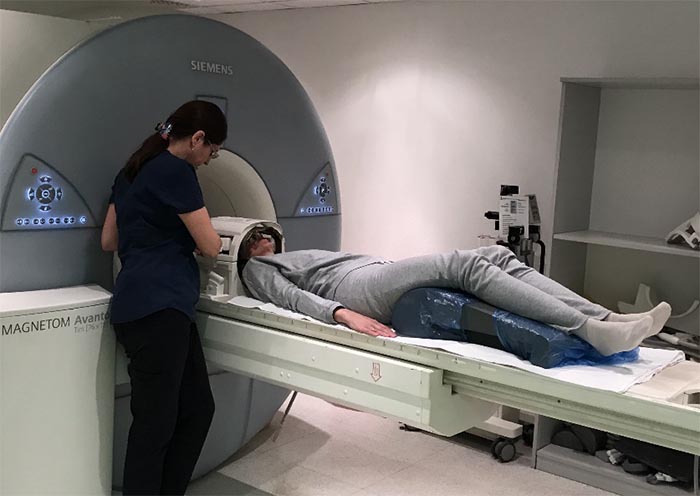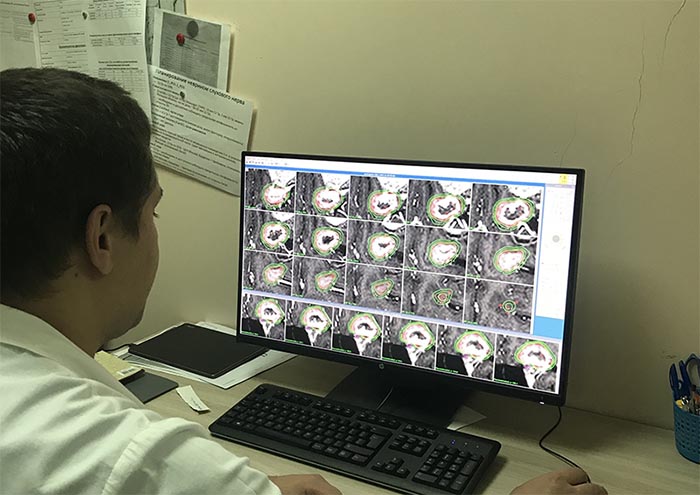 The procedure is carried out by a team of specialists, including radiation oncologists, radiologists and medical physicists.
Indications for radiosurgery with Gamma-Knife are as follows:
Metastatic brain involvement (the neoplasm size is no more than 3 cm in the largest dimension, their total number is no more than 10, the Karnofsky performance scale is no less than 70%);
Neurinomas of craniocerebral nerves (no more than 3 cm in the largest dimension );
Meningiomas (no more than 3cmin the largest dimension);
Hypophysial adenomas (no more than 3cm in the largest dimension);
Arteriovenous malformations;
Craniopharyngiomas ;
Cavernomas;
Pinealomas;
Relapses of malignant brain gliomas after previous special treatment ( no more 3 cm in the largest dimension).
Examples illustrating the use of radiosurgery with Leksell Gamma Knife Perfection at N.N. Alexandrov National Cancer Centre
Lung cancer metastases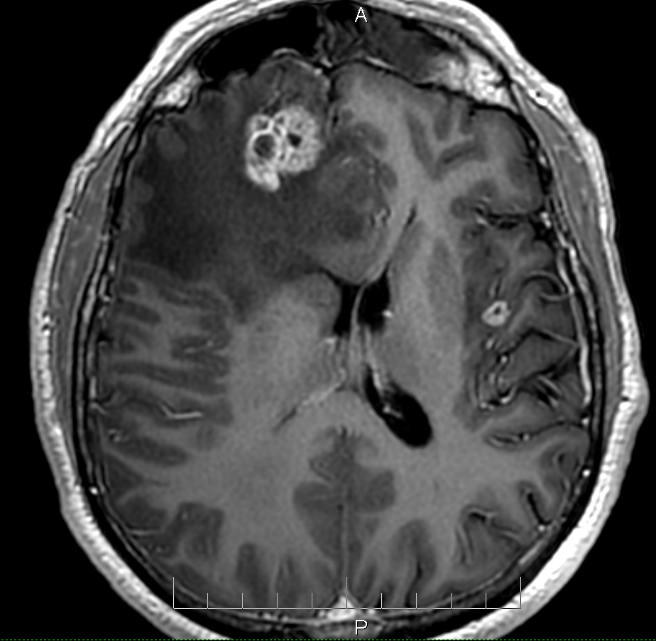 Before treatment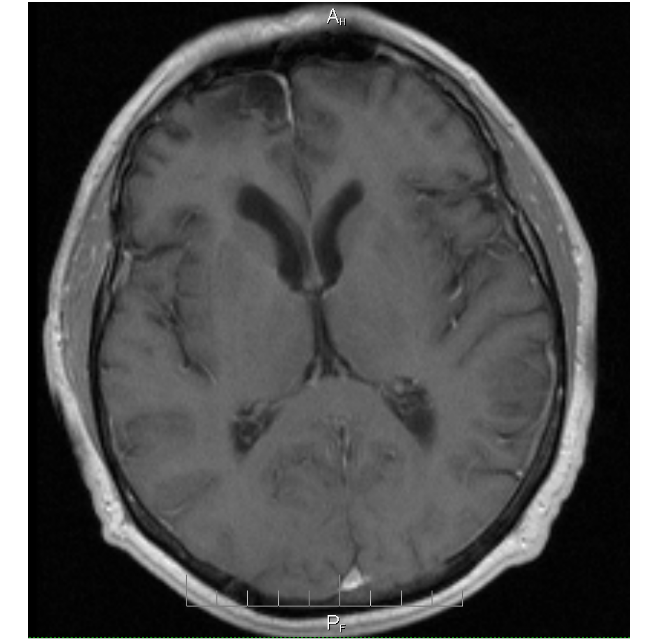 2 month after radiosurgery
Before treatment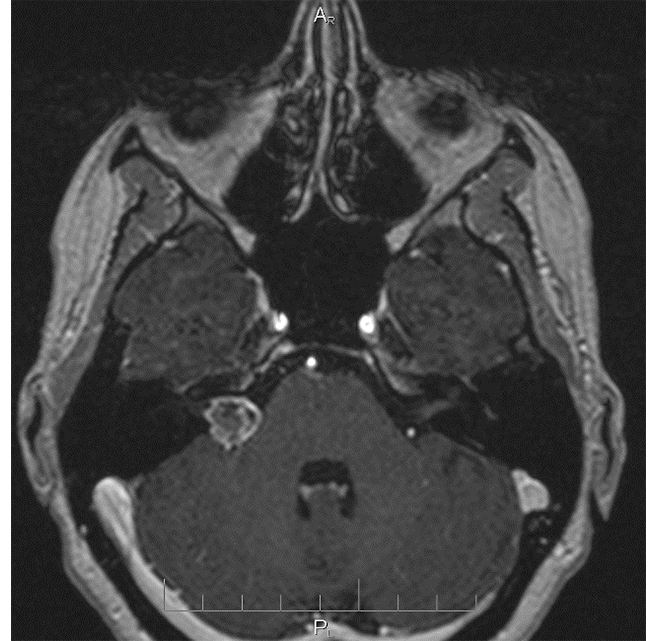 2 month after radiosurgery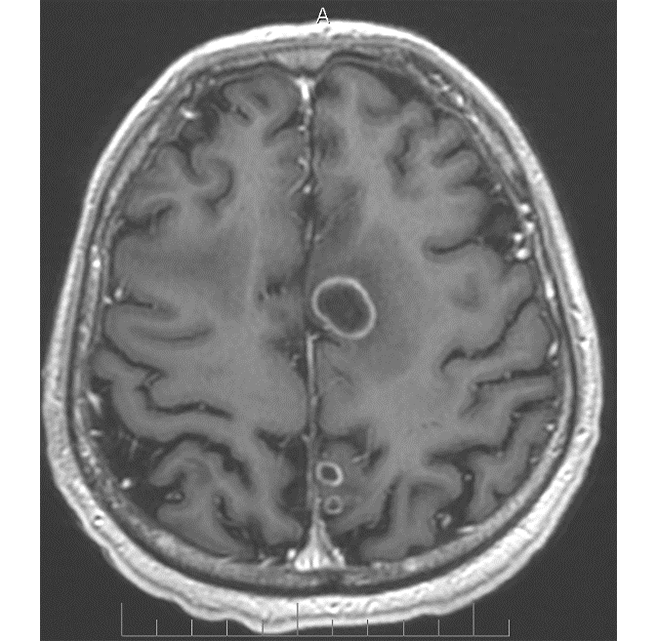 Before treatment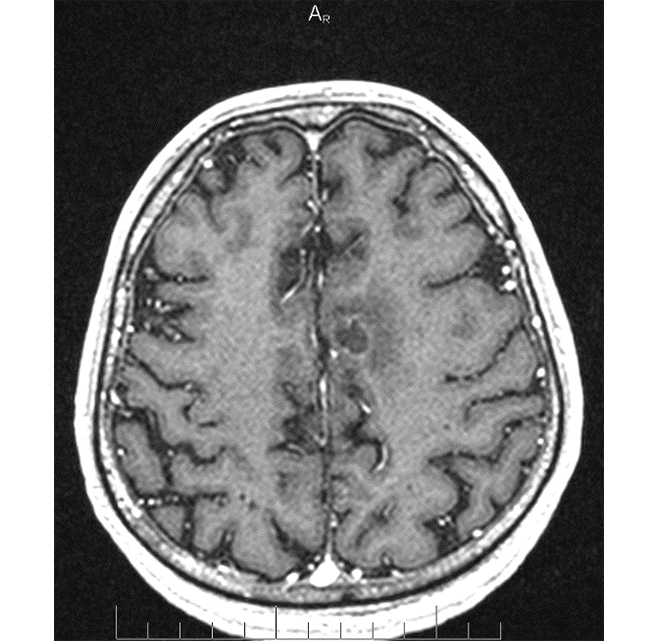 3 month after radiosurgery