Treatment of tumors
N.N. Alexandrov National Cancer Centre is an integral scientific, therapeutic and educational complex. It comprises four departments and ten scientific laboratories, 17 in-patient and 15 diagnostic divisions. The oncology Chair of Belarusian Medical Academy for Postgraduate Training functions in the Centre`s facilities.The staff numbers 1750 employees, 389 of them being doctors, 150 of the highest grade and 91 of the first grade category. 23 doctors of Science (Medicine), 74 Masters of Science (Medicine, Biology), 11 professors.
More than 19,000 cancer patients are annually examined and treated in the Centre`s clinic (830 beds).
Treatment modalities for oncological diseases
The Centre`s specialist master all the most efficient techniques of surgery, radio-and chemotherapy, combination and multimodality treatment used in the global practice for all types and sites of malignant tumors.
Surgical treatment techniques
More than 12,000complicated operations for tumors of head and neck, breast, lung, esophagus, stomach, large intestine and rectum, urogenital organs, bones and soft tissues are annually performed in twenty excellently equipped operating rooms. Video- assisted, plastic, reconstructive, organ-sparing and simultaneous are widely employed. Complicated surgical interventions are performed with effective anesthesia.
Radiotherapy
Four modern liner- accelerators make it possible to carry out intensity modulated radiotherapy, stereotactic radiotherapy (radiosurgery), 3- and 4D conformal radiotherapy. A gamma- therapy machine and two systems of contact radiotherapy (brachytherapy) are also used in radiotherapy.
Chemotherapy, hormonal therapy, targeted therapy
All regimens and schemes of chemo-and hormonotherapy for tumors, including targeted therapy, established in the global practice are employed at the Centre.
Supplementary treatment modalities
If needed, the treatment is supplemented with radiofrequency tumor ablation and modifying modalities (hyperthermia, photodynamic therapy). The Centre possesses State licenses and certificates permitting their operation.
Treatment for foreign subjects
.N. Alexandrov national cancer Centre provides various medical services of examination and treatment for patients from abroad, near and far. More than 2000 cancer patients from foreign countries (Russian Federation, Ukraine, Azerbaijan, Georgia, Kazakhstan, Armenia, Lithuania, Republic of Moldova, Tadjikistan, Latvia, Estonia, Bulgaria, Hungary, the USA, UK, Venezuela, Iraq) annually undergo examination and treatment needed. The Centre renders services in clinical trials of drugs, equipment, instruments (referrals from the Centre of Expertise and trials in Healthcare) to many companies and institutions of Russian Federation, Lithuania, the USA, the Netherlands, China, UK, Cyprus, Poland. Czechia, Israel, Switzerland, Germany, Bulgaria.
Basic treatment modalities
Surgical treatment techniques
More than 12,00 complicated operations are annually performed in the Centre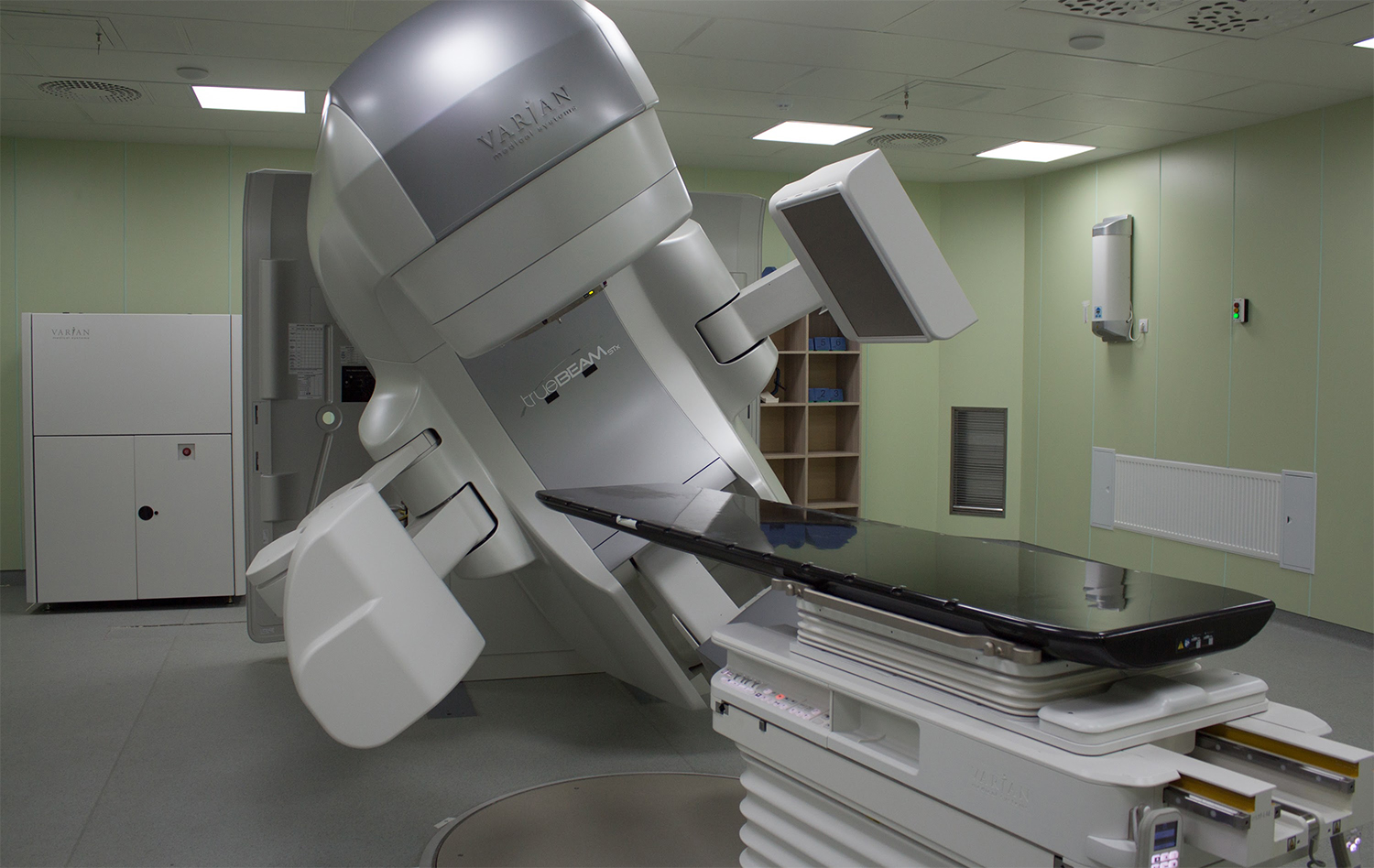 Radiotherapy
Utilization of a special kind of energy of electromagnetic radiations of beams of elementary nuclear particles
Hyperthermia
A unique treatment modality having no analogues the world over.
Details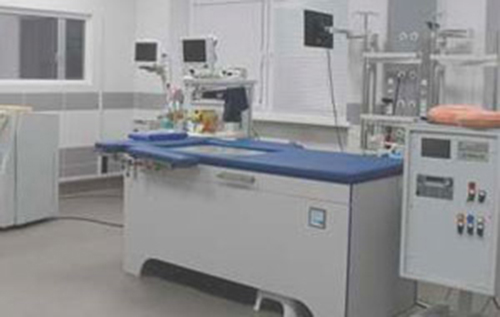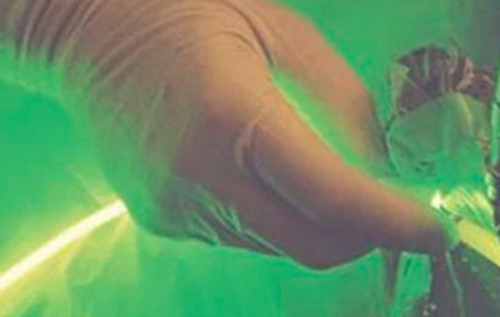 Photodynamic therapy
The Department is equipped with modern facilities for carrying out treatments of whole body controlled and local hyperthermia, photodynamic therapy and fluorescent diagnosis
Details
All treatment modalities and procedures